08 Mar 2007
Would you like to become a Mailplane test pilot?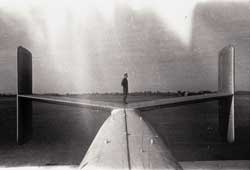 Mailplane is a brand new Cocoa shareware application that integrates Gmail into your Mac desktop. Features include:
Drag and drop files to create attachments.
Auto resize photos when composing messages.
iPhoto integration.
Growl notifications
And much more...
The complete feature list may be found at http://mailplaneapp.com.
Private beta registration is now open. Becoming a test pilot has never been easier. Just visit http://mailplaneapp.com/beta.