Mailplane can use different ways to tell you about new and unread messages in your inbox.
To configure Mailplane 3's unread message notifications, please open "Preferences > Accounts > Notifications".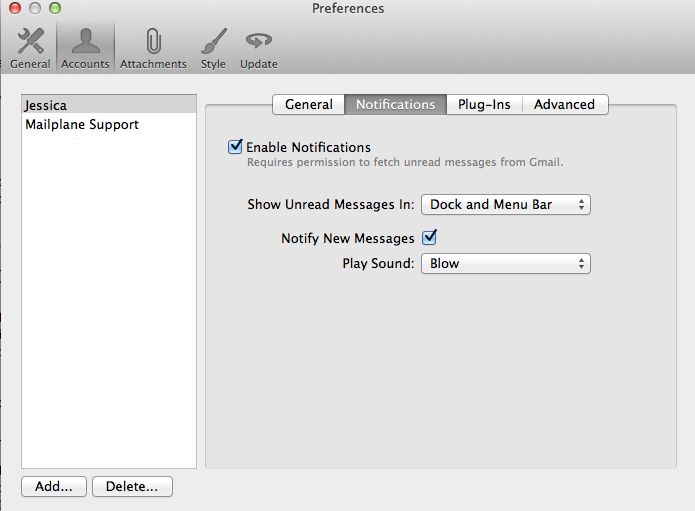 'Enable Notifications' - Please check this box to enable your notifications. *If you find your account is having troubles getting notifications to the inbox, try unchecking and reenabling this box. Please ensure you agree to any pop ups which asks for Mailplane to access your Gmail account* You can choose to show your notifications: 'Dock and Menu bar' 'Only Dock'

'Only Menu'

You can also choose to 'notify of new messages' and choose your sound notification from our list. Please note that Lion (10.7) users will get notifications via Growl and Mountain Lion (10.8) users will get notifications via the Notification Center.