25 Sep 2019
Gmail improved as-you-type spelling and grammar correction
Gmail introduced a new spelling and grammar correction. It auto-detects the language, makes smarter spell-check suggestions and detects potential grammar issues.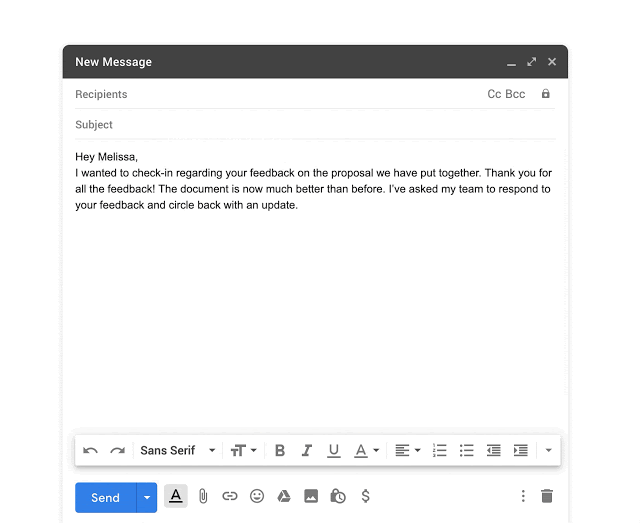 Read about how grammar suggestions work. It is "on" by default and can be disabled in Gmail settings (General).
The grammar suggestion feature is only available to G-Suite users, not personal Gmail accounts. Read more here.