03 Jan 2008
Improved Screenshots
The screenshot feature has been much improved and now works in Leopard, too. (This has been released a while ago, but I feel it is worth mentioning).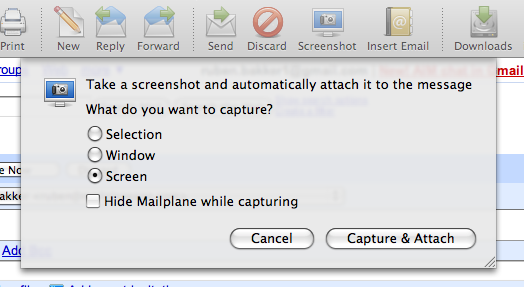 You are now able to capture a selection, a window, or the whole screen. By default Mailplane hides itself while the screenshot is captured.

This is great way to better explain a problem, feature, or something on your screen. A picture is worth a 1000 words, right?