12 Aug 2009
MacNewsWorld Review: "Mailplane Gives Gmail a Landing Pad on the Mac Desktop"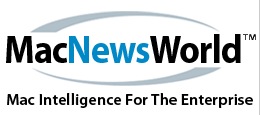 John P. Mello Jr. published a thorough and nice review at the Mac News World site:
One aspect of Web mail that's always bothered me is not knowing when new messages arrive in my in-box. Mailplane addresses that problem with an excellent notification system. It alerts you to a new message within seconds of its arrival in your in-box. Better yet, it will alert you to new emails even if the program is minimized to the OS X dock.

What's more, the program supports Growl. Growl is a free notification system for OS X that gives a user more control over notifications from applications compatible with it.

Because Web mail can be used from any computer that runs a Web browser, it's a very attractive application for users on the go. However, with Mailplane, users who spend most of their time pecking at the same keyboard day after day can now enjoy the benefits of the cloud app without having to forgo many of the features that make resident email programs so popular.