28 Jan 2012
Macworld | iWorld 2012 - San Francisco [Picture]
This was our second day at Macworld | iWorld 2012: Wow - that was really really good day. Tons of feedback, demos and chats with customers, the press, and people discovering Replies and Mailplane. This exhibition is great! We love it.
Ruben and Lars on day 2: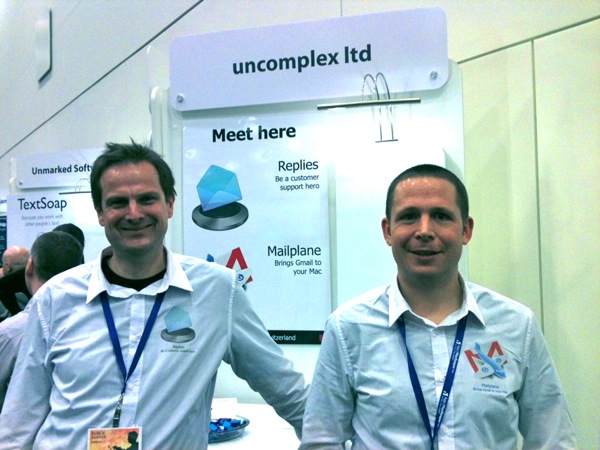 Tomorrow is the last day. If you are near by, please visit us in the "Mac OS X Zone", booth #228.