14 May 2009
Macworld reviews Mailplane and gives it four mice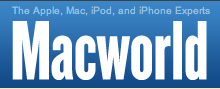 Dan Frakes has published an excellent Mailplane review:
One of my favorite features is that you can set up multiple Gmail accounts in Mailplane; select one in the Accounts drawer and click on Switch To, and Mailplane logs you out of the current account and into the new one. (You can't log in to two accounts at the same time, however.) I also like Mailplane's keyboard navigation: press Shift+G and a Navigate box pops up; type enough of the name of a Gmail view or label to uniquely identify it, and then press return to jump to that view. You can assign labels to messages and conversations using a similar procedure.
Mailplane receives a great "four mice" rating!