15 Apr 2008
Mailplane 1.76 released

The latest "cutting edge" release, brings many improved features and some bug fixes, here are the highlights:

Fixed: "navigate to label" panel and Folders4Gmail now work nicely toghether: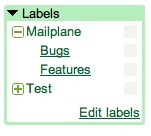 the "navigate label" panel will now correctly display your labels.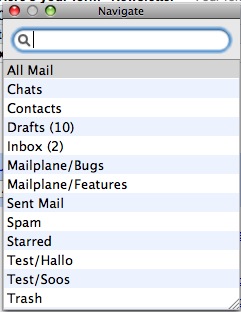 New "Confirm Quit" preference
Many users wanted a "confirm quit" alert when closing the application.
A new preference has been added to enable this alert, see the "Tweak UI" preference page.

Improved: "Navigate to Label" and "Apply/Remove Label"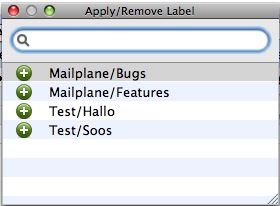 Both panels work much like the famous Textmate "Go to Symbol" panel.
If you use the arrow key to move down the list, the list is now scrolled to reveal the currently selected item.