09 Aug 2011
Mailplane 2.5 released
Mailplane 2.5 has just been released. It includes two new features and Mac OS X Lion related bug fixes. To install it, either use the "Mailplane > Check for update" menu item or download it here.

Many MAC OS X Lion users wanted to use the new "full screen" mode in Mailplane. This version now adds support for it: You can switch using the icon in the title bar or the menu item/keyboard shortcut located in the "Window" menu.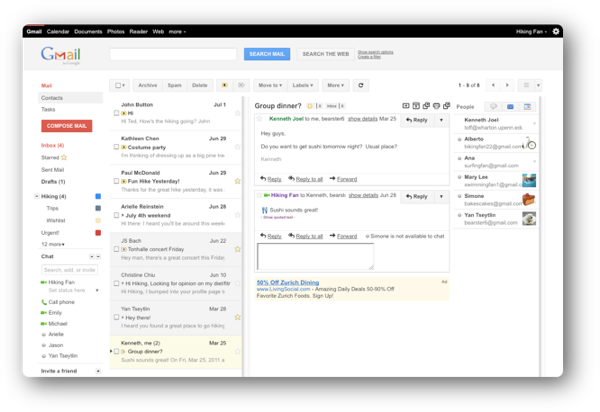 Google added a new lab feature called "Preview Pane". With this version, all keyboard shortcuts, toolbar and menu items support the mode.
Other changes
NEW: Show Evernote toolbar icon by default when the Evernote application is installed
UPDATED: Romanian translation
FIX: "Grayed" main window when using Boomerang or Rapportive
FIX: "View" attachment link opened in default browser
FIX: Console.log messages on Lion
FIX: Apple Script definition file wasn't compatible with Lion
FIX: 'Reset Gmail Session' didn't work (Lion only)
FIX: Other Lion specific bugs & problems.