27 May 2014
Mailplane 3.2 and PDFpen discount
Frustrated when you want to annotate a simple document you've received via Gmail? Us too!
You know the steps; Download the document, decide where to store it, open it with your favorite Mac app, go back to the email client, compose a reply, find the document again, attach it and finally send. What a waste of time!
Now it's much easier with Mailplane 3.2. Right click to open the context menu, choose 'Edit', edit it as needed and then 'Attach'. That's it, you're done!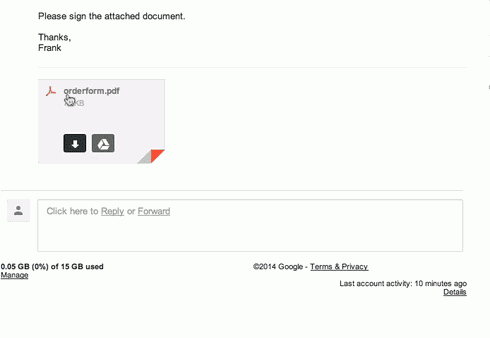 Find out more about Mailplane 3.2

PDFpen
Need a great app for editing PDF documents? Our friends from Smile are offering a 20% discount until the end of May. Give it a try!