27 Mar 2009
Mailplane turned two!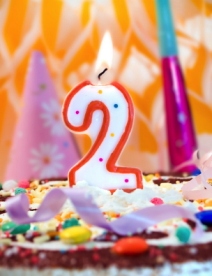 Mailplane is now two years old! The adventure began March 8th 2007 with the search of 200 "test pilots". March, 14th 2007 was the big day: After MacNN and TUAW wrote about Mailplane, the 200 seats were gone in an hour. Before midnight on the same day a thousand Gmail users were registered on the waiting list!
Much has happened since then. I owe you a big thank you: Thank you for using Mailplane and thank you for your comments, bug reports, ideas, and feature requests. Without you Mailplane wouldn't exist!
Thanks to the faboulous Mailplane translators Mailplane is now used 15 languages and in 71 countries around the world!
Brazilian Portuguese: Leonardo Otsuka
Catalan: Albert Simó
Chinese (Simplified): Jim Chiu
Chinese (Traditional): Jim Chiu
Dutch: Johannes Vinke
English
French: Michel TRIBET
German: Patrick Scheips
Italian: Monica Cainarca
Icelandic: Páll Svansson
Japanese: mitcho (Michael 芳貴 Erlewine)
Norwegian: Vidar Ramdal
Portuguese: Joao Santos
Polish: orzels (Piotr Orlowski)
Romanian: Ovi Pascui
Russian: Vladislav Pudovkin
Spanish: Juan Antonio Vermejo