13 Sep 2010
Rapportive
Rapportive is a Gmail plugin, which replaces the Gmail sponsored links with useful contact details.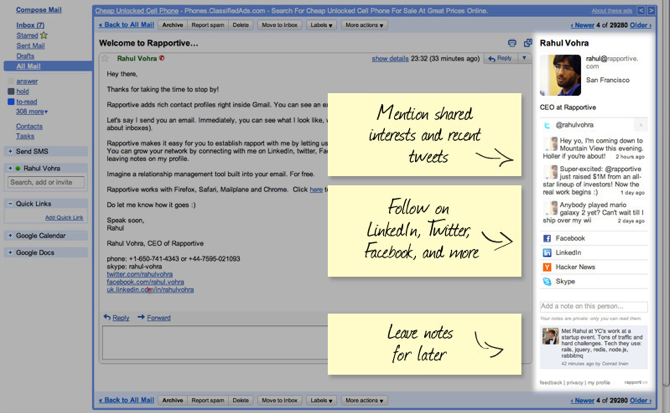 To enable Rapportive in Mailplane, please try these steps:
Go to "Preferences > Accounts" and click the "Plug-ins" tab
Enable the "Rapportive" setting
By using Rapporitve "Raplets", Rapportive can integrate web services like "MailChimp", "Batch Books", and "Brightpearl" to supplement the information in the side bar. Rapportive also provides an API to custom built your own "Raplet".
Mailplane is not affiliated with Rapportive, please visit the Rapportive website for questions or assistance.