20 Sep 2010
Mailplane 2.2 released
Mailplane 2.2 has just been released. It's free for all registered Mailplane users. Either use the Mailplane > Check for update menu item or visit the download page to get it.
Translations: French, German, Norwegian Romanian, Swedish, and Traditional Chinese have been updated by the translators. All other languages contain a couple of English words.
Support for Gmail's Priority Inbox

Mailplane now supports Gmail's recently released Priority Inbox. You can now set your default inbox by choosing between the Priority Inbox, the normal inbox, or a custom label. The default inbox is used to calculate the unread message counter and to display Growl notifications. The new "Inbox" (or Mail > Go to > Inbox menu item) can be used to open your default inbox. You'll find the settings in Preferences > Accounts > Options.
Drag Mailplane URL from the title bar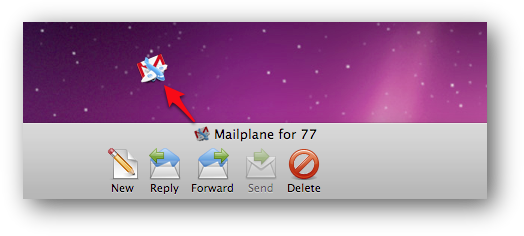 Just drag the icon to any application and you can easily link back to a Gmail conversation or Gmail search.
TrueNew: The 'unseen' message counter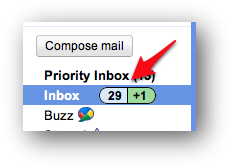 TrueNew displays two counters: the unread message counter and the unseen counter. If you'd like to give it try, it's in Preferences > Accounts > Plug-Ins. More...
Rapportive: Contact information instead of ads
Mailplane now includes Rapportive, which replaces the sponsored links on the right-hand side with useful contact information. When viewing a conversation, Rapportive displays data from Twitter, Facebook, LinkedIn and other sites. To enable Rapportive, go to Preferences > Accounts > Plug-Ins. More...
Automatically open 'safe' attachments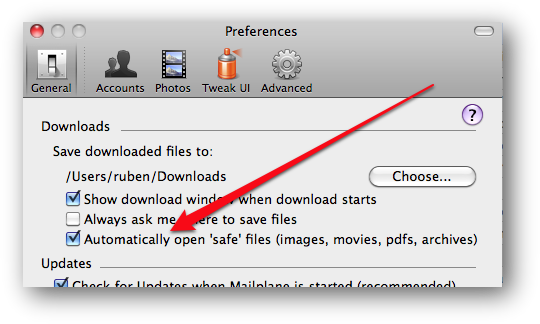 Like Safari, Mailplane can now automatically open 'safe' attachments after downloading. Just turn on the setting in Preferences > General > Downloads. You can now directly open the last downloaded attachment with the Downloads > Open menu item.
CRM/Helpdesk Integration: Compute BCC address
Mailplane's auto-insert-BCC feature lets you integrate with a CRM, HelpDesk or similar service. Now you can write a script to compute a BCC address based on the Gmail account and its from/to addresses. Here's the how-to article.
Bug fixes
Contacts > More Actions > Export didn't work
File > New, File > New Separate, iPhoto plugin/mailto URL etc. didn't work for some users.
Fixed unwanted resizing of picture attachment optimization window.